Sioux Falls, South Dakota – June 7, 2022. Prairie Family Business Association, an outreach center of the Beacom School of Business at the University of South Dakota, awarded the Franklin G. Larson Excellence in Family Business Award on May 23 to the Tollefson Family of Tollefson Retail Group, Inc. This award is presented annually to a local Bismarck-Mandan family business. The evening began with a family business legacy tour hosted by the Simmers family of Bismarck Aero Center.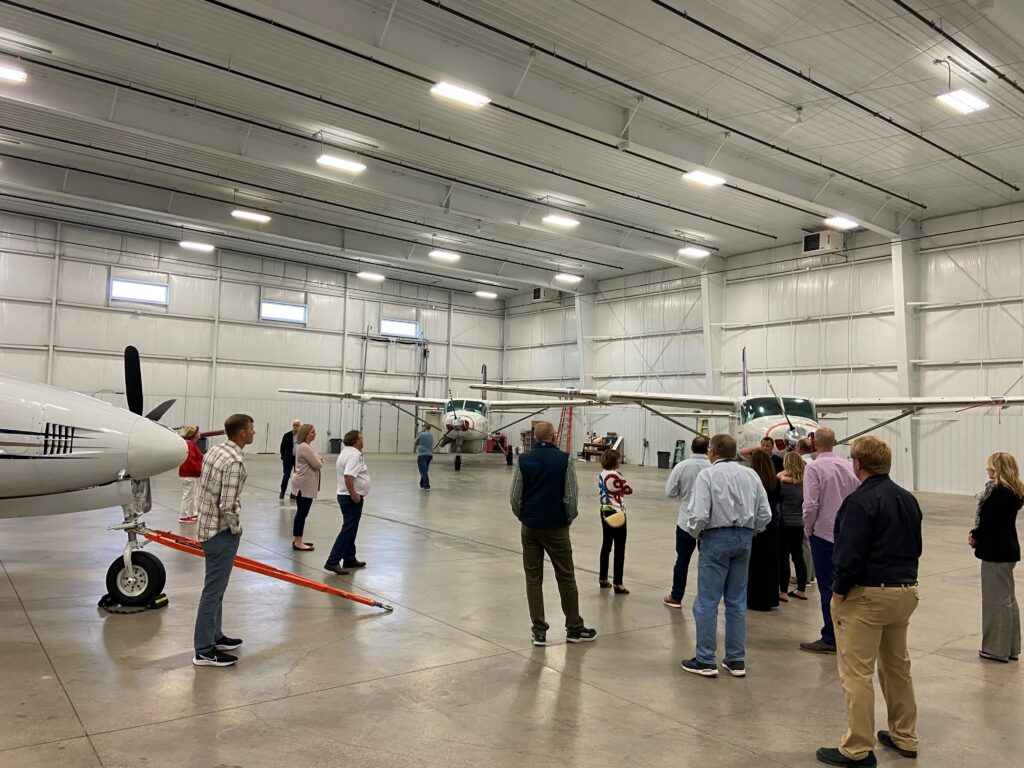 Tollefson's Retail Group, Inc. was founded in 1925 by the Tollefson family. Currently on their fourth generation of family owners, Tollefson's Retail Group, Inc. has expanded to 22 separate locations in the states of North Dakota, Minnesota, and Montana. Tollefson's Retail Group, Inc. has built its legacy of family and business on the following core values: honesty, trust, respect, passion, encouragement, determination, and excellent customer service.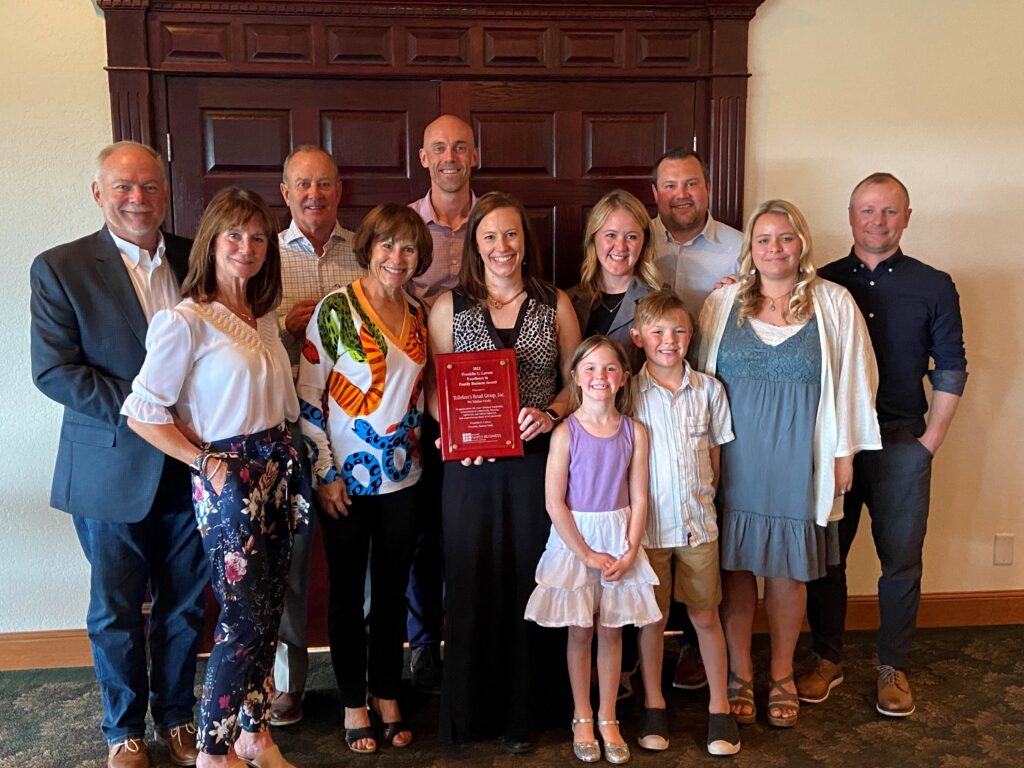 "The Tollefson Family provides an example to fellow family businesses of the importance of communication and governance," states Stephanie Larscheid, PFBA Executive Director. "They spend time working on their family business and their relationship with each other. The culture they are creating for their employees and customers is intentional. Congratulations to the Tollefson Family on receiving this meaningful award!"
The Franklin G. Larson Excellence in Family Business Award was established by the Larson Family in 2010 to acknowledge and celebrate the importance of family-owned businesses to the economy and the region. This award recognizes multi-generational family businesses with practices and policies that positively impact local business, as well as the neighboring community. 
"The Larson Family of Starion Bank recognizes how important family businesses are to communities and to families. We are grateful the Larson Family sponsors this award to lift up family businesses and the impact they have on their local communities. Thank you, Larson Family," states Larscheid.