New business development manager brings passion for supporting family businesses
Posted in PFBA  |  November 6, 2023
Making genuine connections, enhancing the member experience and building partnerships are among the goals for the newest member of the Prairie Family Business Association team.
Mason Van Essen recently became the organization's business development manager.
A Sioux Falls native, he grew up in southwest Minnesota and graduated from Augustana University with degrees in business administration and biology.
To begin his career, he held a variety of in-house and agency-level marketing roles, most recently as an account executive, while also serving on nonprofit boards, including the performing arts organization Live on Stage Sioux Falls, the grief counseling organization Sad Isn't Bad and First Lutheran Church.
"Mason is a terrific addition to our team," said Stephanie Larscheid, executive director of the Prairie Family Business Association.
"His skill set and relationship-building ability will go far in helping take us to a new level of supporting family businesses and connecting with those who could benefit from our resources."
We caught up with Van Essen to learn more about his new role.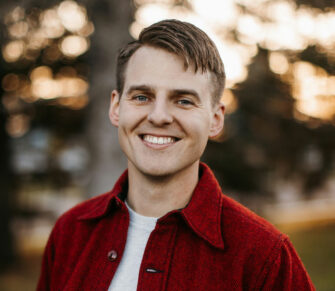 What appeals to you about your new role with Prairie Family Business Association?
Prairie Family Business Association is an incredibly well-run organization. Their team has an impressive history creating truly impactful programs for family businesses in the Upper Midwest and beyond. As their business development manager — and fourth team member — it's my job to enhance the membership experience for both current members and "should-be" members. For me, the cherry on top is that most of the most pressing projects are right in my wheelhouse.
Many people are familiar with PFBA, but others continue to discover it. What has been most eye-opening to you as you've learned more about this organization?
How deep of an impact PFBA makes on its members. Many assume membership-based organizations are just glorified networking opportunities. Not PFBA. PFBA makes an exceptional effort to build genuine connections between family business owners, sponsors and top-tier professional advisers. There's an unbelievable amount of value packed into membership between all the resources, programs and connections. We deliver on the needs of families. Period.
What are some of your initial goals in your new role?
Prairie Family Business Association has a goal to serve 400 members by 2030. We're well on our way with a strong growth curve currently at 264. Our members will tell you PFBA has a solid track record of going above and beyond to add a personal touch to all our programs and events. To continue to grow and serve more family businesses across the country, PFBA needs to continue to invest in developing processes and automation. My goal is to translate our track record of personalization and excellence into our onboarding, communication and member engagement processes.
What do you see as some opportunities to grow the PFBA or expand on the success of the association?
One of the main opportunities for growth at PFBA I'm focusing on is developing partnerships with key organizations that serve industry-specific family businesses. For example, one of those partnerships is with the Independent Welding Distributors Cooperative. Their members are primarily family businesses that can benefit from our programming and resources. Almost every industry has an organization like the IWDC with many, many family businesses as members, and I'm very excited to bolster win-win partnerships with them.
Is there anything people might be surprised to learn about you?
I'm a podcast-aholic who subscribes to 30-plus shows at any given time. In hosting and producing my own weekly show in partnership with Luther House of Study, a Lutheran seminary, I haven't missed a week for over 225 weeks. One of the things that may be in store for PFBA in 2024 is their own podcast lifting up the people and stories behind family businesses. Stay tuned!
If members or prospective members would like to connect with you, how should they do that?
I love family business and believe they make up the backbone of our country — I would love to meet you! Fill out the form on fambus.org. Email me at mason.vanessen@usd.edu. Connect with me on LinkedIn. Whatever it takes! If you're a family business, you would get value from being a part of Prairie Family Business Association.