Kjelden Family of Sterling Technology Receives Brookings Area Excellence in Family Business Award
Posted in Awards  |  October 6, 2020
Kjelden Family of Sterling Technology Receives Brookings Area Excellence in Family Business Award presented by Prairie Family Business Association
Sioux Falls, South Dakota – October 2, 2020 – The annual Brookings Area Excellence in Family Business Award was presented by the Prairie Family Business Association to the Kjelden Family of Sterling Technology in recognition of their commitment to their community and their success in transitioning their business through multiple generations.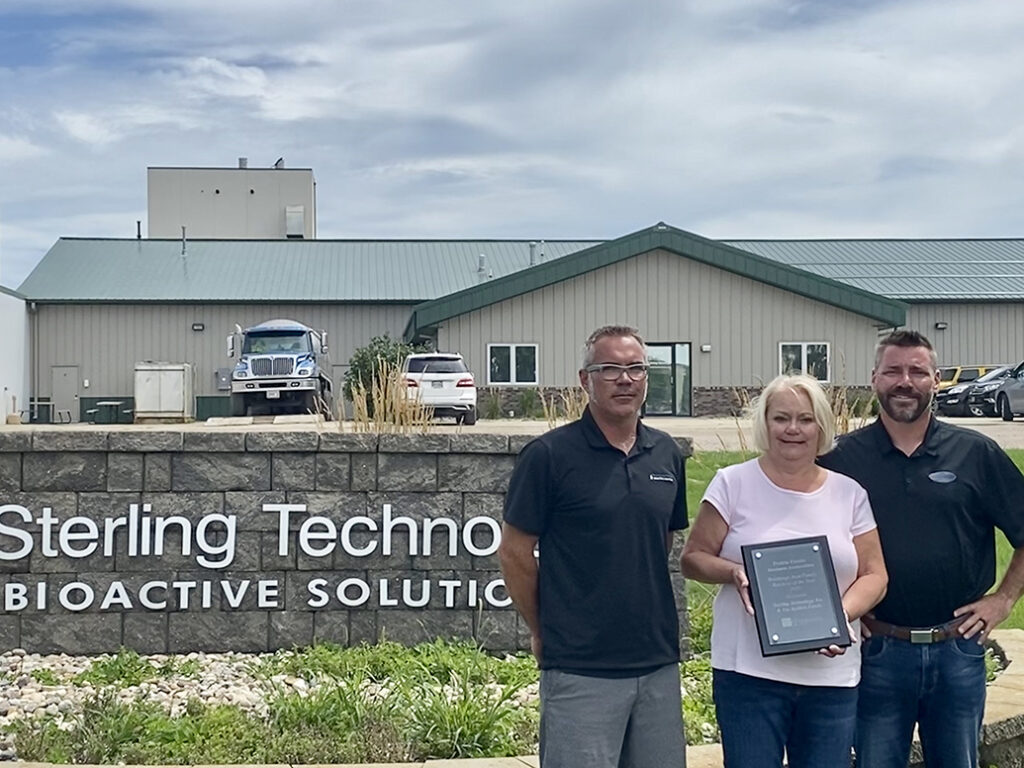 Founded in 1987, Sterling Technology has led the way in the industry of bovine colostrum. Through dedicated research, they have developed products for a wide variety of uses including pediatric and medical nutrition, dietary supplementation, biotechnology and animal nutrition.
As a family-owned business, they have established a family-like culture which has led to a very low turnover rate and enabled them to retain many long term employees. With 60 employees on staff, Sterling Technology is a significant employer in Brookings and committed to enriching the Brookings community. Family members are active in youth athletics, the Chamber of Commerce, Project Joy and Bobcat Backers and also make financial contributions to various charities and organizations.