They aren't big on titles at Fiegen Construction Co.
Technically, Jeff Fiegen is the president. His brother, Rusty, is vice president.
But they're equal owners, and "honestly, we just act like there are four CEOs," Jeff Fiegen said. "We don't build too much into titles. We just are out to be responsible and build a good firm."
In the 52 years since their father, Ron, started the firm, the family has not only built an award-winning company but also has helped build some of the most well-known buildings in Sioux Falls.
Now in its third generation, the company recently was named this year's winner of the Boyd Hopkins Excellence in Family Business Award from the Prairie Family Business Association.
"This award is selected by the former recipients, so it's a huge endorsement of Fiegen from its peers," said Stephanie Larscheid, the association's executive director.
"And Fiegen definitely exemplifies the commitment to family business succession and continued evolution that sets our winners apart."
Building the business
Founder Ron Fiegen left Sioux Falls as a young man to become a journeyman iron worker in New York. He advanced quickly to management roles in steel and precast concrete erection and heavy rigging operations, working nationwide.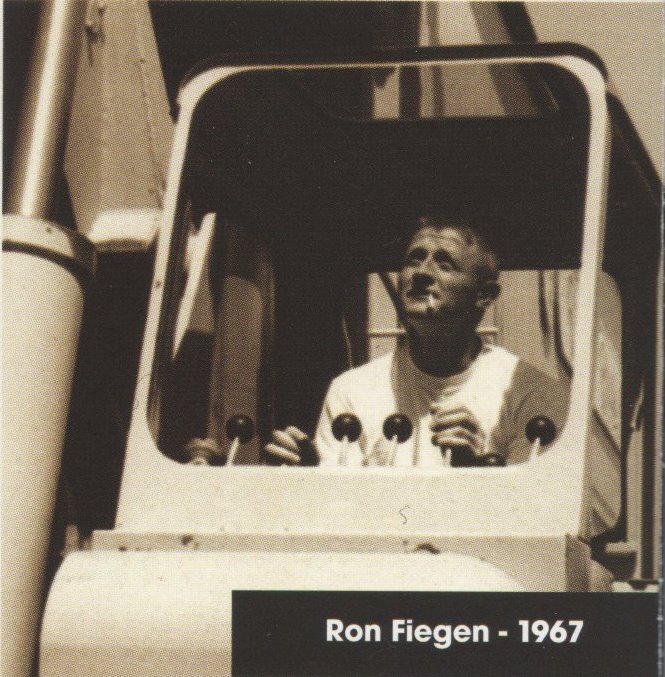 He returned home in 1967 and started his own steel erection business, which quickly evolved into the general contracting firm Fiegen Construction Co.
"Being a family business and as the founder, he was working a lot of hours," said Jeff Fiegen, thinking back on growing up in the early years of the business when his parents added an office onto the back of the family home in north Sioux Falls.
"My mom was part of the business back then, doing payroll and bookkeeping. So having the office connected to the home was convenient for them at first."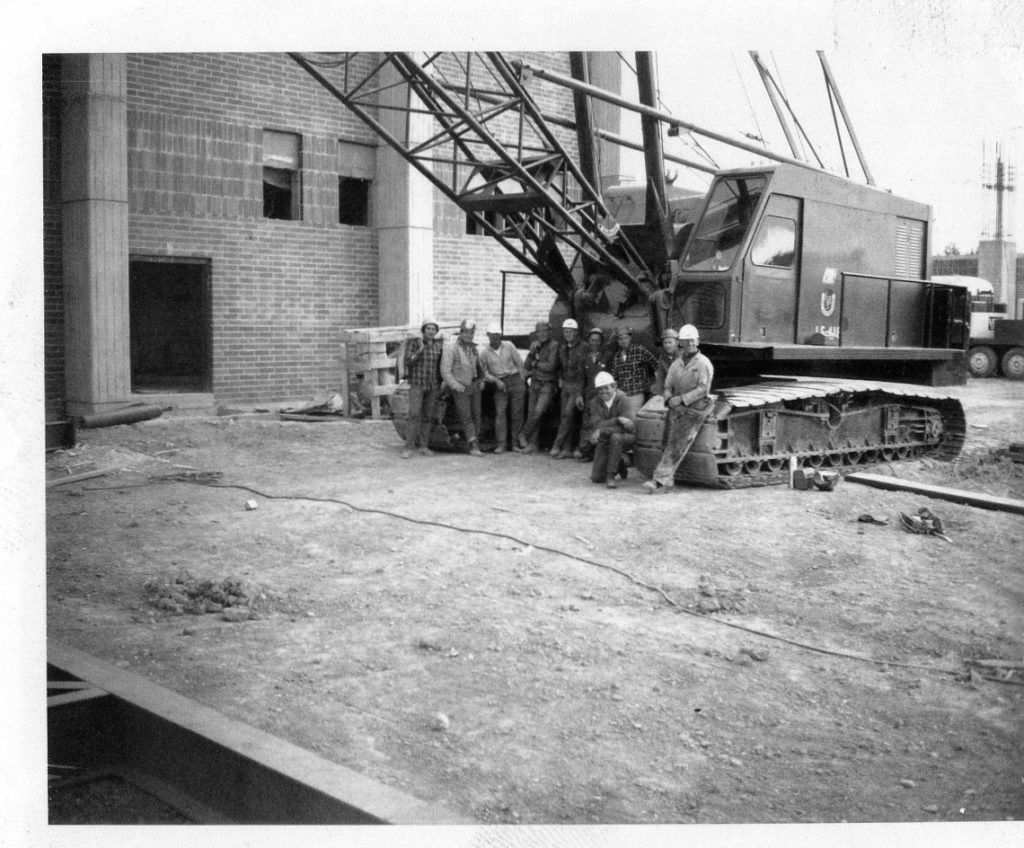 The business quickly outgrew the space, though. Jeff was 7 years old when it was founded, and by his teen years, he and Rusty were tackling various jobs.
"It was early when we started doing projects – helping change oil in the equipment and things like that with my dad," he said. "Dad stuck to his roots – crane rentals, certified welders, structural steel erection, precast concrete. Anything to do with a crane erection was the backbone of the firm, and we grew into all aspects of commercial construction, and today we have a strong presence in that work."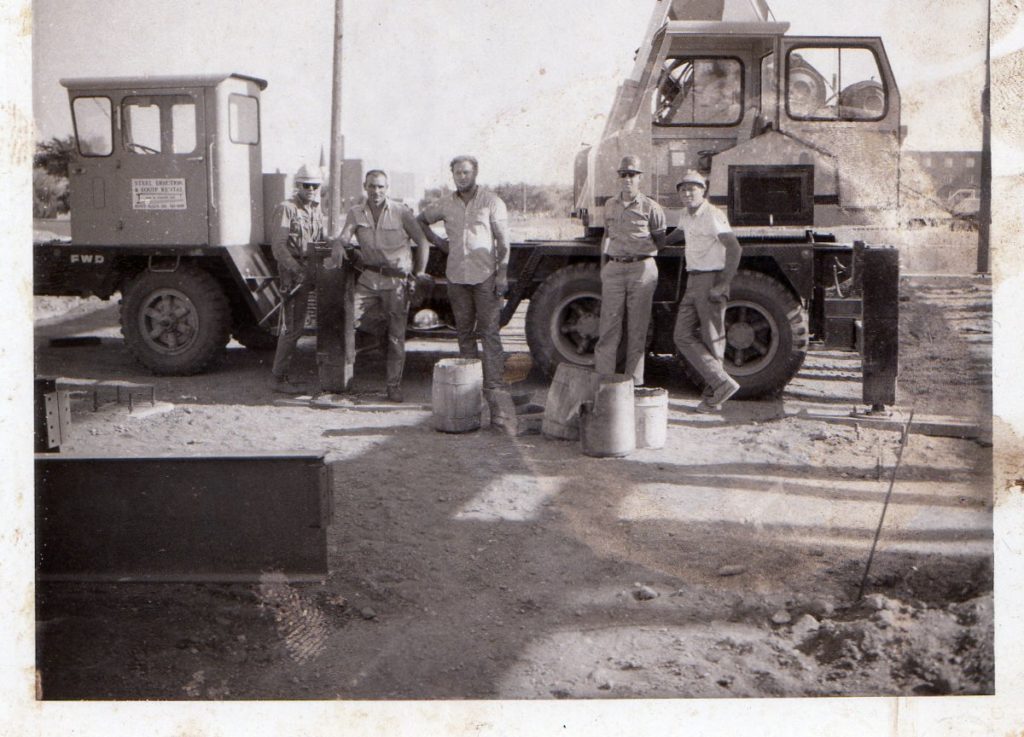 By 17, Jeff was a certified welder building a steel foundry in Aberdeen.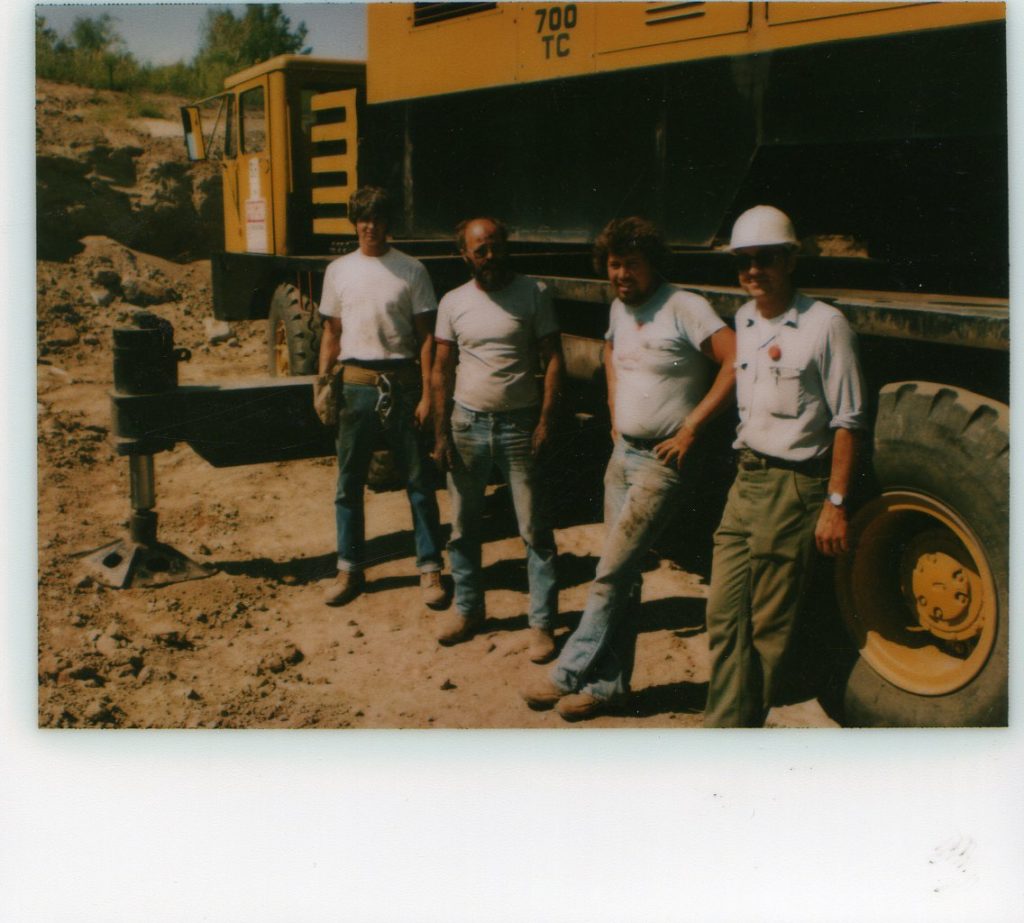 "We were crane operators, carpenters and concrete finishers. We learned in the field, and then we brought it to the office," he said. The brothers were civil and architectural draftsmen, which served them well during the transition.
By the 1990s, when Ron Fiegen was in his 50s, the founder began spending more time at his lake cabin or in Florida – shifting leadership and ownership to his sons.
"His time away was a good transition period for us because we handled all the aspects of the business but still answered to him on a monthly basis with financial reports," Jeff said. "It was good for him to step away and still lean back on him when it was necessary."
Next generation
In the early '90s, Fiegen Construction began combining architecture and construction, offering a delivery method known as design/build. Since 2001, it has provided in-house architecture and a collaborative team to fully execute design/build.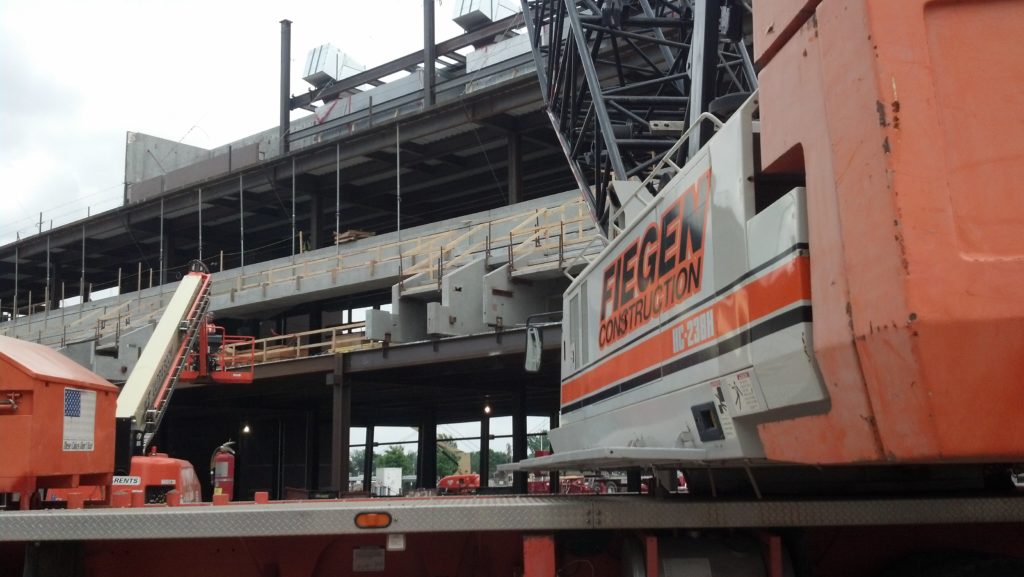 Jeff's son, Lucas, gravitated toward the architecture field after growing up pushing a broom on job sites and then pouring concrete, framing walls and installing roof decks.
He spent time in the field, though, while pursuing his degree in architecture.
"In college over Christmas, I would work," he said. "I worked with an iron crew my sophomore year of college, which was the toughest work I've had to do, but it's 'earn your stripes' type work. By senior year, I started coming into the office and interning with our design/build team."
In college, while friends went to larger cities and big firms, "I was fortunate to have this company to come home to," Lucas said. "I think one of the proudest things I can say is I get to work alongside my dad and uncle every day and have them as mentors."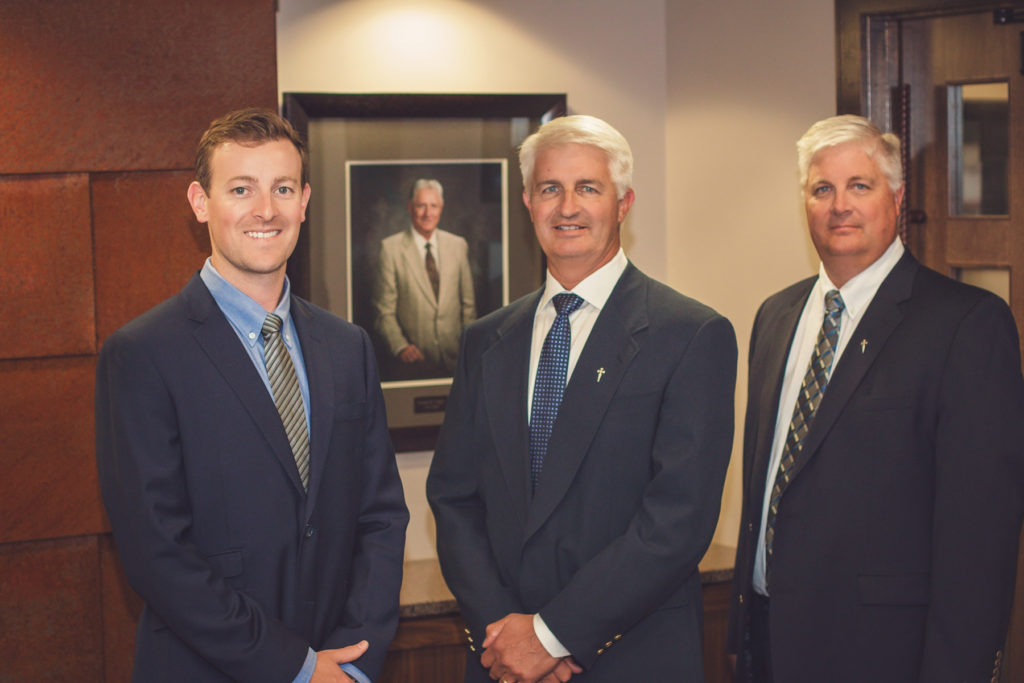 Lucas went on to receive a master's degree in architecture and has been a licensed architect for nearly four years. He now leads the design/build department.
"We're a small-enough company, and we all wear many hats around here," he said. "I really like the business side of the company and learning some of that. So while my primary role is design/build, there are many other organizational tasks that come with being an owner."
He is a 10 percent owner in the company, along with CFO Mark Stordhal.
Rusty, while vice president, "is equal to me. He has his own projects," Jeff said. "We have different skills. If there were someone out there I'd want running my project, it would be my brother, Rusty. He has the attention to detail and can walk on site and know the entire project. We just work together well, and I don't know if that's something my dad instilled in us early, but it works."
They are in the early stages of working on a transition plan for the third generation. Rusty has five children, including a son who is in college for construction management, "and it's pretty early to know exactly what all five will do," Lucas said.
"We try to have at least a monthly meeting to discuss future Fiegen plans along with many other topics. My dad and I have had conversations on road trips or Sunday dinners, as it seems like the family and business just get brought up."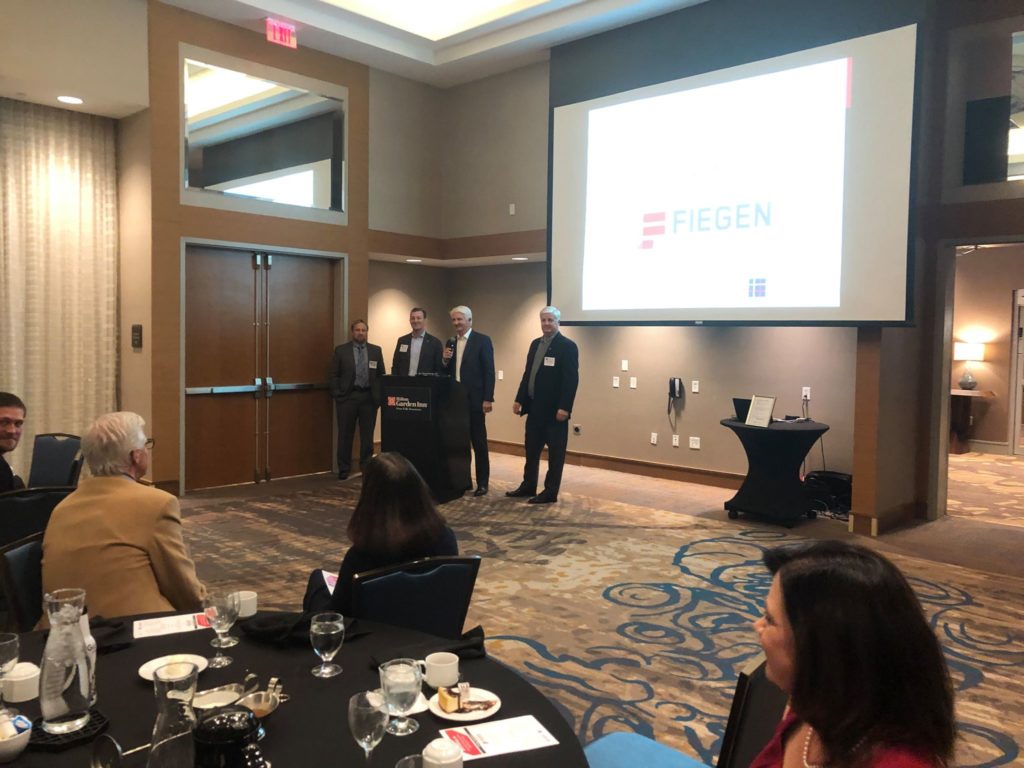 The Prairie Family Business Association has been especially helpful connecting the Fiegens with family business peers, they said. Jeff began with the group when he was still early in his career.
"It's educational, and people lean on each other and share their approaches in transitioning to the next generation," Jeff said. "We're very happy to be involved with an organization like that. For them to recognize us with the people who have been recognized in the past is something special."
Lucas is involved with a peer group through the association that meets quarterly, and "the great thing is it seems like everyone has either gone through what you've gone through or they're trying to learn from you. It's just great collaboration to help resolve issues," he said.
"To receive their award made us a little taken aback. Awards aren't necessarily our thing. But it's great to know, from my standpoint, what my grandpa and Jeff and Rusty have established as we're transitioning to this third generation. That others are recognizing it gives me a big boost of confidence moving forward – and a bit of pressure, too, because obviously you want to continue on and hopefully create a successful organization."
Family feel
Drive around Sioux Falls and beyond and you'll find Fiegen signature construction work everywhere.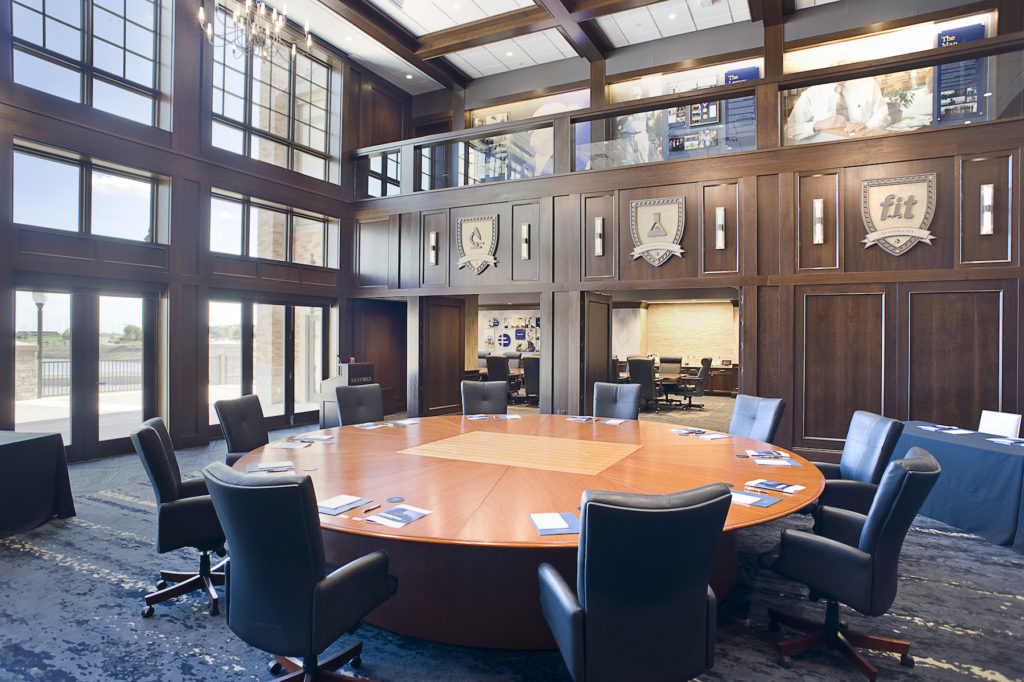 There's the Sanford Pentagon and Fieldhouse, the new Sanford Foundation House and Sanford Barn, plus a number of clinics for Avera Medical Group, Sioux Falls Specialty Hospital and its Sioux Falls Urgent Care.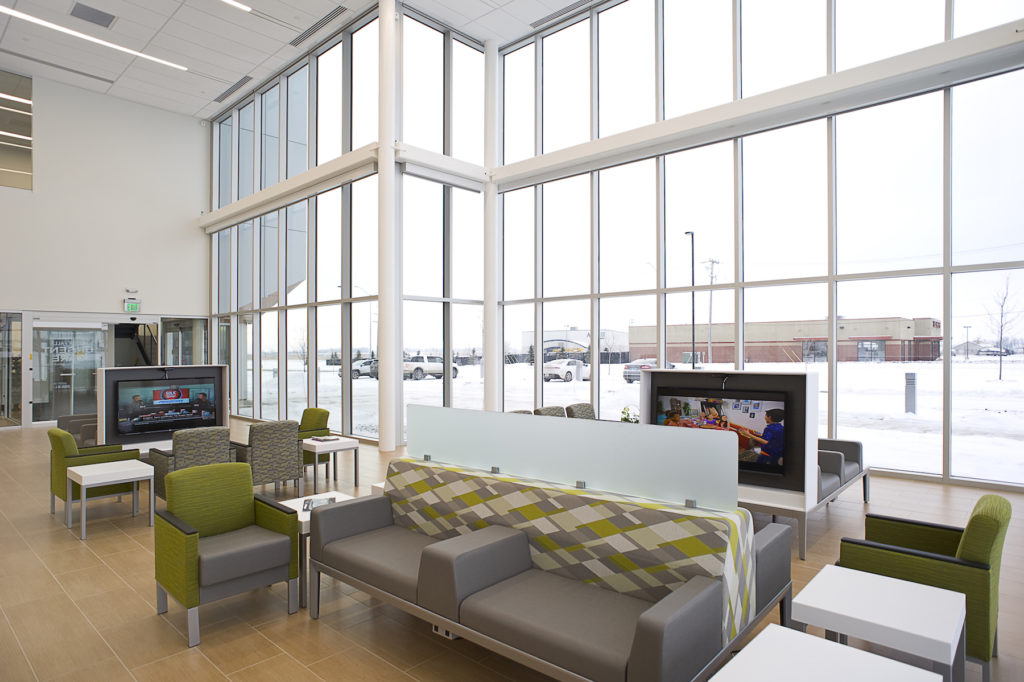 Education is another key industry, including signature projects such as O'Gorman High School and the basketball and volleyball arena at USD in Vermillion.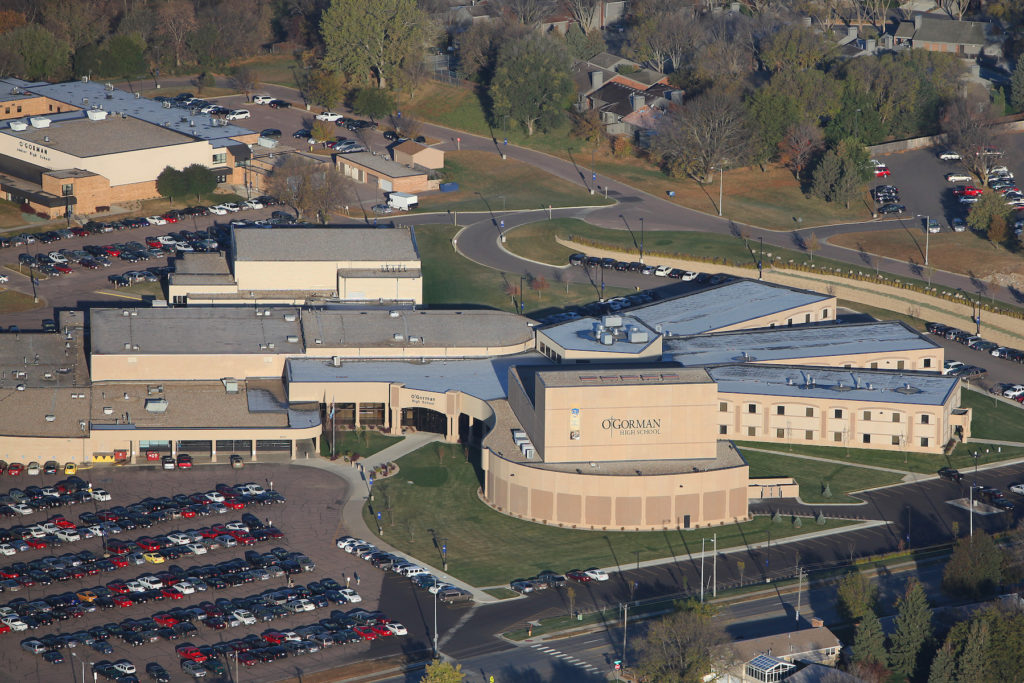 Fiegen is working on the university's dome renovation, as well as the field house and new MMC Residence Hall at Mount Marty College in Yankton.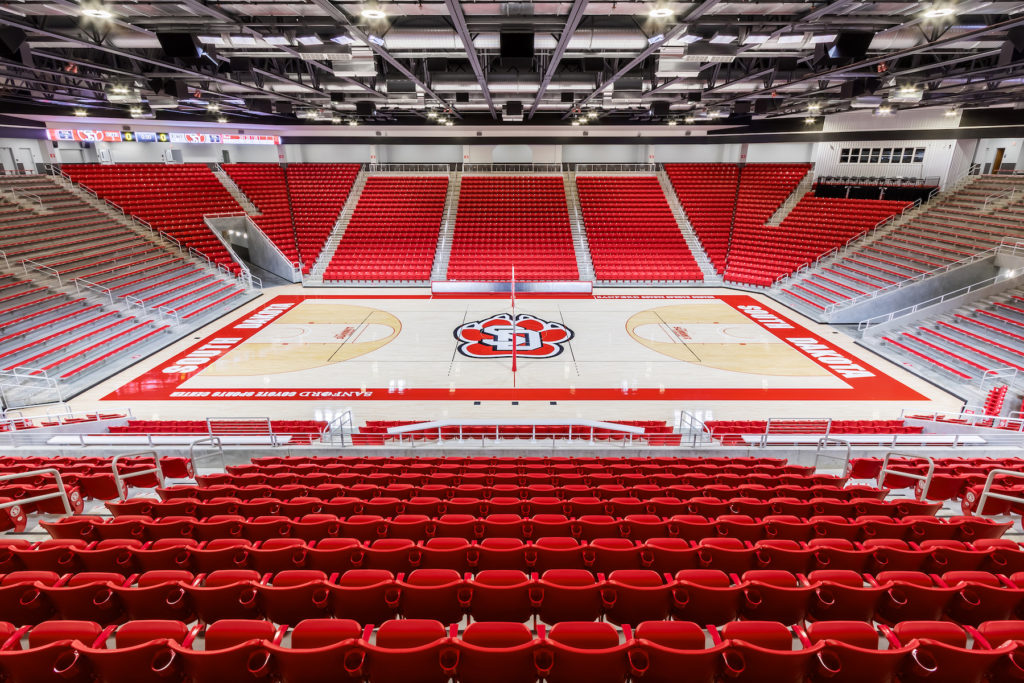 Special projects such as the new monastery for the Perpetual Adoration Sisters in Sioux Falls and multiple Catholic Church projects are especially meaningful, Jeff said.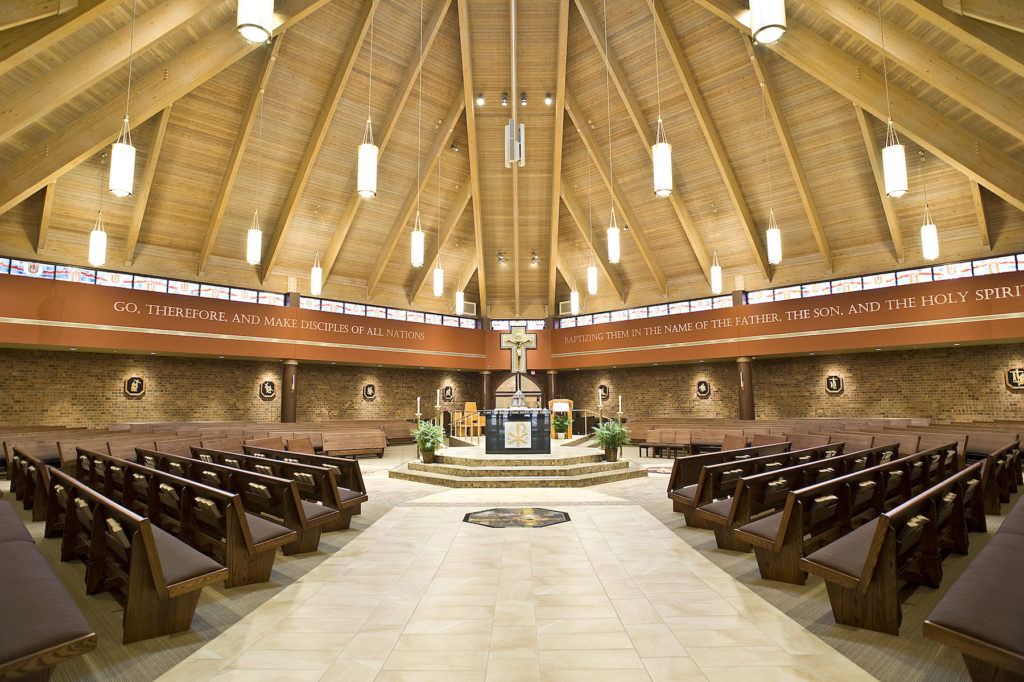 "We're really fortunate to work with all three health systems. We're working on the new Sioux Falls middle school. And over the years, we've worked with firms like Egger Steel and Concrete Materials and most recently Gage Brothers on their plants and office buildings. When people in our own industry select us for their project, it's very rewarding."
The company has 55 employees, with an average tenure of about a decade.
"Our superintendents average more than 20 years. Some of these are people Rusty and I worked alongside in the field," Jeff said. "They're just family to us."
Lucas has helped give a perspective on what his generation seeks in the workplace, his dad added.
"We carry that family-first mentality," Lucas said. "We treat everyone like family rather than co-workers or employees. Culturewise, we've been working on a mind-set around our purpose. It's a buzzword, but we really believe everyone has a higher purpose than working 7 a.m. to 5 p.m., and if we can culture that and help everyone grow, everyone is better off, including us."