Family business Thermo King of Sioux Falls enters third generation of leadership
As the Thermo King motto goes: "If it heats or cools, we can fix it."
The Sioux Falls authorized dealership offers the sales, service and parts needed to keep trucks, trailers, buses and rail cars moving crucial cargo.
"It's critical to our economy. We're moving food across the country. We're moving pharmaceuticals. So it's very important, and we've seen good, steady demand," president Pete Halverson said. "We've got great customers in this area and some of the best fleets in the country as partners."
Halverson and his wife, Jessie, represent the third generation of the privately owned family business. Her parents, Lyn and Ann Tschetter, retired from the company they'd built over 50 years at the end of 2022 and are transitioning ownership to the next generation.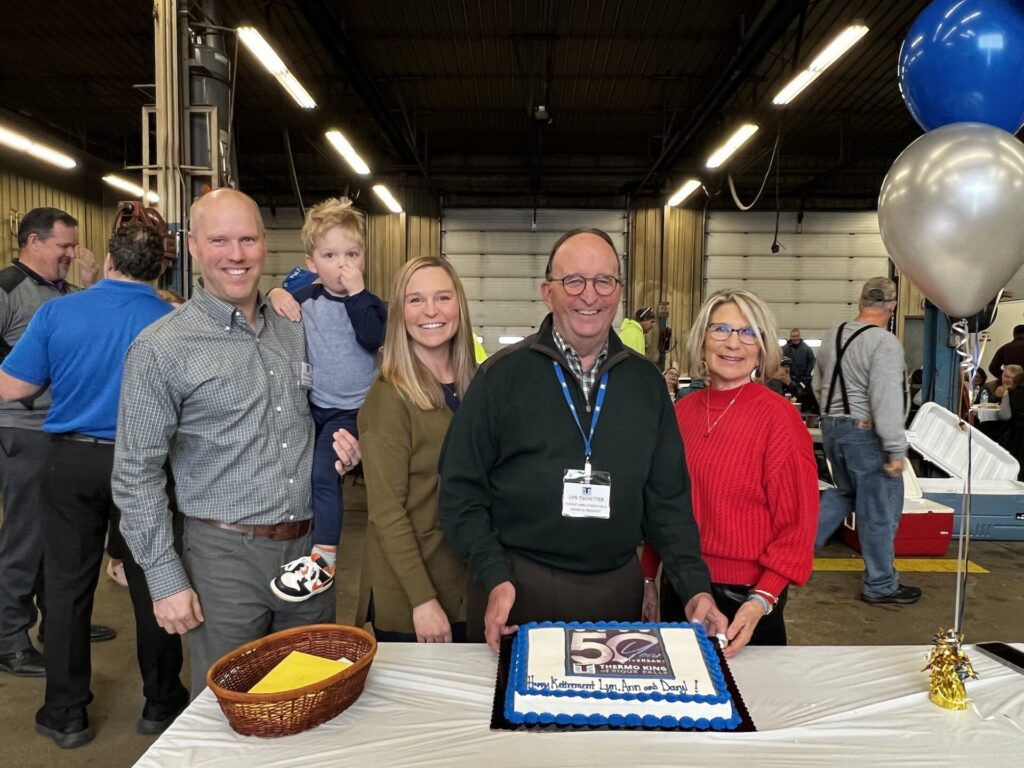 Lyn's parents, Ken and Shirley Tschetter, purchased the business in 1973, and it transitioned to a second generation from there. Halverson met his future wife in college in Minnesota, where they began building their careers.
"I was working for a large division of UnitedHealthcare, and this opportunity was always out there as an option," he said. "It got to the point where we had to try it or let them know we weren't going to pursue it and they would have to pursue other options."
That was more than eight years ago. They moved back to Sioux Falls, and Halverson began growing into a leadership role.
"I liked the ability to make changes more quickly than I was used to previously, and it felt like work that mattered more than in the big corporate world," he said. "I've grown into the position, first in charge of operational decisions and hiring and then strategic oversight."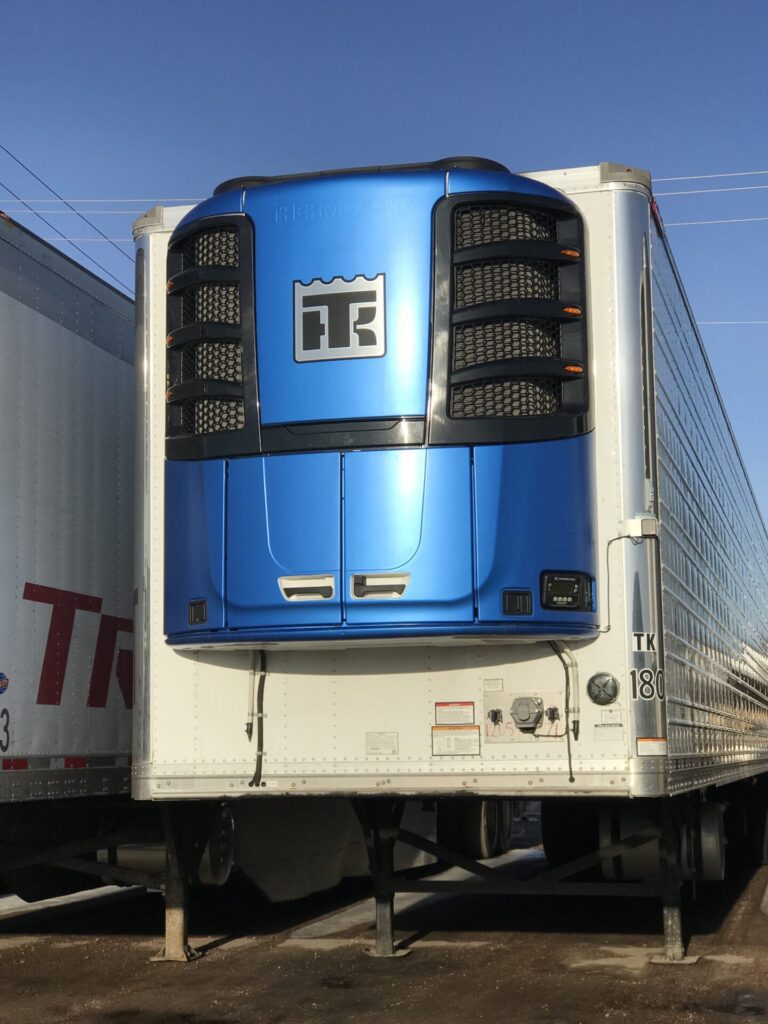 Thermo King is the world leader in transport temperature control systems for trucks, trailers, buses and rail cars and also manufactures auxiliary power units, which dramatically reduce engine idling.
One growth area in Sioux Falls has been the company's refrigerated rental fleet, which offers options both to consumers and businesses such as restaurants or grocery stores needing extra cold storage.
"It's everything from needing storage for Mother's Day flowers and Easter hams, weddings, fairs and weekend rentals," Halverson said. "We have restaurants who use our cold storage during times of high demand or when coolers go out."
He also sees growth opportunity in additional product lines that are complementary to the core business.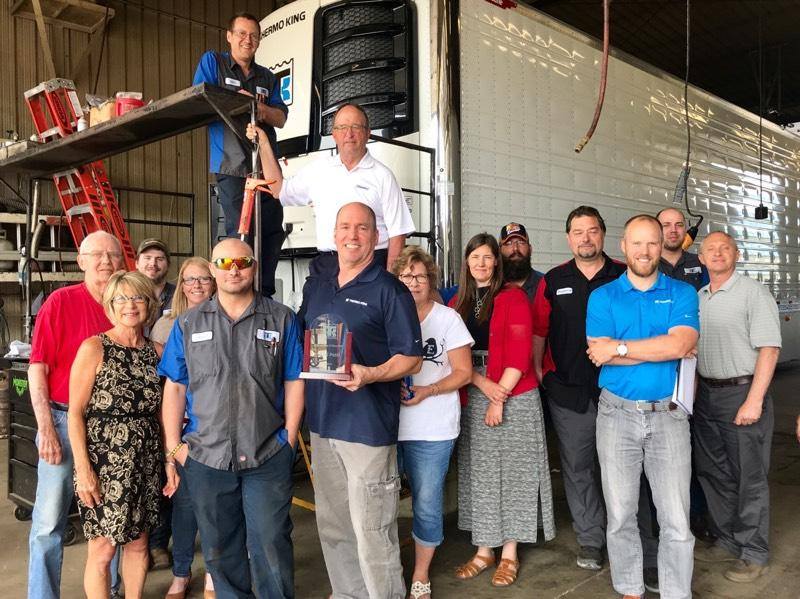 The business has 31 employees, including many longtime team members.
"As far as culture goes, it's a family business," Halverson said. "We take care of our employees. One upcoming retiree is a 41-year employee, and we have a lot of 30-year technicians."
While Jessie might transition into the business at some point, for now she's involved in customer relations while also raising their three young children.
The move to Sioux Falls has been nothing but positive, Halverson said.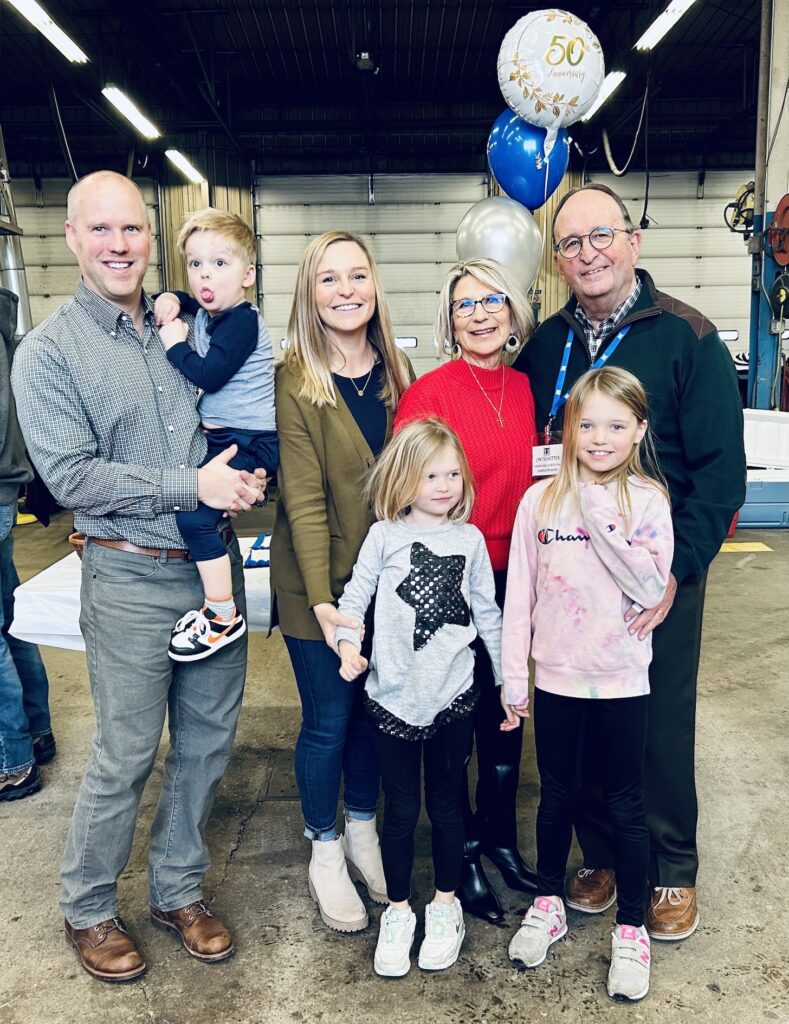 "We looked at Sioux Falls as a good city for raising kids and family, and it's been a good fit for us," he said. "We've enjoyed the decision. No regrets."
Thermo King is a new member of the Prairie Family Business Association.
"I have customers who have worked with them, so it's always been on the radar. I just hadn't joined," Halverson said. "We've had a positive experience with a group within our own industry when it comes to best practices, so I'm looking forward to the same with other family businesses."
The company is connecting at an optimal time, said Stephanie Larscheid, executive director of the Prairie Family Business Association.
"Transitioning to a third generation is a major milestone, while at the same time exploring growth opportunities within the business," she said. "We're excited to serve as a resource in many ways, including helping the company as it considers an outside advisory board. We look forward to seeing how this next generation continues to evolve the business."