A Family Business Resource
2019 - ND Family Business Forum Recap
Over 70 family business owners and advisors joined together for the day to network and engage in conversations regarding the succession of locally owned family businesses to future generations.
Those in attendance traveled from across North Dakota, South Dakota and Minnesota.
Spotlighted at the event this year, as family business success stories, were that of Culvers and locally owned Steffes LLC. Craig Culver, Co-Founder of Culver's Restaurant, shared his passion for the hospitality business and the growth of his company with those in attendance. Culver shared the ups and downs of starting a new restaurant and the challenges they faced upon making the decision to franchise. His story was an inspiration and reassurance that all family businesses face similar challenges! Paul Steffes highlighted the growth of his company and the importance of constantly innovating. As the economy and industries change, business must change with it to stay relevant.
Throughout the day, attendees heard personal accounts of leaving a legacy, managing change in the business and the challenges of family communication. Advisors were able to share concrete examples and advice on how families can overcome challenges, work through conflicts and maintain a successful business into their future generations.
2019 Host Site
University of Mary
7500 University Drive  |  Bismarck, ND
Craig Culver
Culver's Co-Founder & Chairman of the Board
Co-Founder of Culver's, a nationally recognized franchise, Craig shared his story about going into business with his father and the challenges they faced first in starting a new restaurant and then branching out into franchises. Even as they expanded, Craig knew their success came from their spirit of genuine hospitality and commitment to handcrafted meals – something he works to instill in each new franchise. There were plenty of takeaways as Craig shared the lessons learned as they have led, grown and governed as a successful family business.
Pete Walsh
MCC Peak Performance Coaching
In this engaging, interactive session, Master Coach Pete Walsh shared the formula for building a strong, sustainable and winning family business team.  Pete also had an on-site assessment to see how teams scored on the 10 Core Skills every family business team needs, and helped design a tailored coaching plan.
Participants also learned about:
Clear set of priorities of areas of improvement on your team
Actionable plan you can start with your team right away
Practical, proven exercises to engage your team
More confidence about your team and its future
An experience of the power of effective coaching
Paul Steffes P.E. is the CEO and chief innovation advisor for Steffes LLC, a North Dakota manufacturer of oilfield products, off-peak electric thermal storage (ETS) heating systems and contract products.
Paul is known for his innovation and entrepreneurial spirit which has won him many local and national awards including the Prairie Business Leaders & Legacies 2019 Top 10 Executives Award. Through his participation and support of various local organizations and economic development efforts, Paul has become a respected leader of his community.
Paul has an interesting story of entrepreneurism, company culture, reinvention and how Prairie Family Business and others has helped to engage the next generation and significantly increase the likelihood of successful succession.
Paul and Laurie have three children; Suzi, Kyle and Katie, who are all active owners and two of them are active in the business.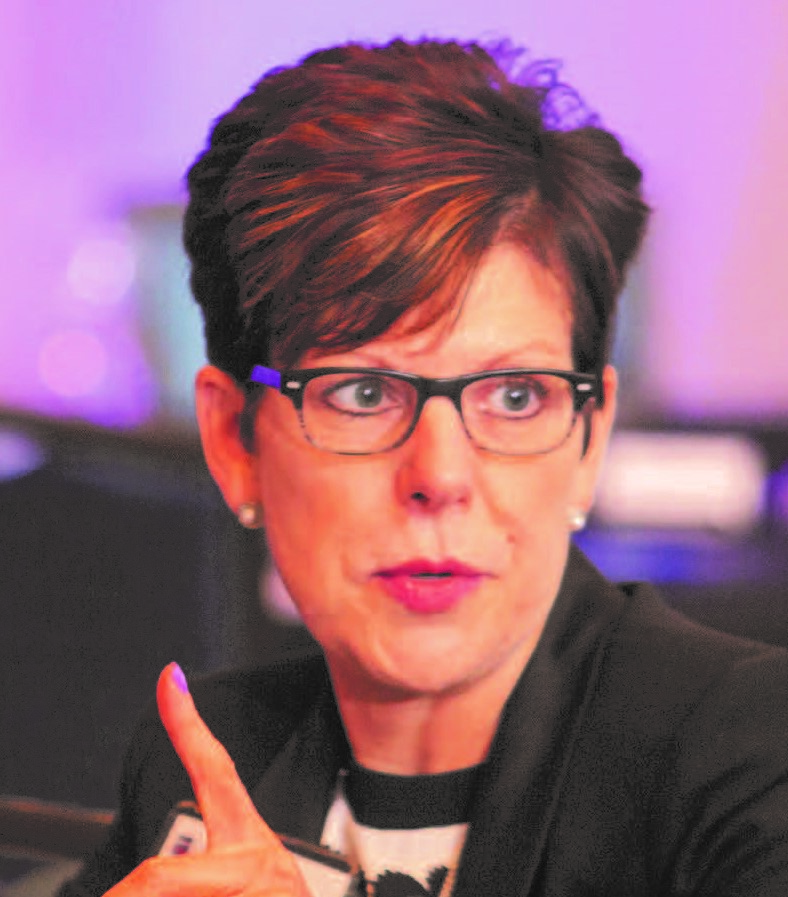 Sandra McNeely
Abbey Legacy
Ms. McNeely is the principal consultant for all the services Abbey Legacy provides. Prior to starting Abbey Legacy, Sandra McNeely served as the Director of the Marquette University Center for Family Business working with family businesses ranging in size from ten employees to over one thousand employees with annual revenues ranging from two million to over one hundred million dollars.
She has been a presenter for Family Firm Institute, Inland Press Association, National Shoe Retailers Association, Prairie Family Business Association, Marquette University Center for Family Business, and other various state and national trade associations. Abbey Legacy is a sponsor of the Prairie Family Business Association, which serves family businesses in five states.  Ms. McNeely is a board member of several family business and nonprofit organizations and serves as a facilitator for Prairie Family Business affinity peer groups.
She earned an MBA in Finance from Central Michigan University and a Bachelor of Social Science in Public Administration from Pennsylvania State University. She has served as an adjunct faculty member at Marquette University.