National tutoring business leader to offer advice on managing change
When Anne Huntington arrives in Sioux Falls next month to share her family business story, she will be in the midst of living the topic of her speech: "When it's time for change: How to keep your team motivated and invested."
Huntington, who's only half-joking when she says she lives through a new case study on the subject daily, is helping lead her family business, Huntington Learning Center, through a period of significant change.
"We are a legacy company, 42 years old, currently in the throes of a generational transition," she said. "So we're working through not only how to write our next chapter, but how to continue to thrive during this time of change."
She will detail her approach to change as part of the Prairie Family Business Annual Conference April 11 and 12 in Sioux Falls.
"We're going to talk about impact, passion and disruption, and how the key to success is the people on the team," she said.
Building a business
Huntington Learning Center was formed by her parents, Eileen and Ray, in 1977 in New Jersey. Working as a teacher, Eileen saw a need for individualized tutoring. Ray was a senior business analyst for a Fortune 100 company who shared his wife's vision for helping children achieve.
They left their jobs and scraped enough together to rent a 1,700-square-foot space in an office building where they opened their first center.
By the time Anne was born, they had 16 locations.
"I say I'm center 17," she said. "They either had a child or opened a center."
As the child of two people committed to providing supplemental education services, it was only natural that Anne would become a Huntington student and spend many of her adolescent years benefiting from the tutoring and test-prep offerings.
"I remember building the skills, confidence and motivation, and I remember learning different topics that I hadn't covered in school yet," she said. "I remember it being very personalized, and I remember the teachers caring."
She even appeared as a student in photos used for marketing and inside the center.
"We updated signage in the center recently, and you can now see me interacting with our students," she said. "The transition from student to leader has been a full-circle process, which is incredibly gratifying."
She now sits at the center of a growing national business and the leader of its transition into a second generation of family leadership.
"It's extremely rewarding to impact students and change lives every day and to have the opportunity to impact small-business owners across the country," she said. "Impact is core to who I am, and now I get to do that every day with Huntington."
Her parents are transitioning into roles that ultimately will result in her leading the company. And the company itself, which now has more than 300 locations nationwide, is evolving.
It recently announced plans for rapid franchise growth in the New York metropolitan area, with the potential for 40 new franchising opportunities and more than 30 re-franchising opportunities for company-owned centers.
"We've continued to iterate and perfect our operations over the years and believe that the time is now right for an expansion of this magnitude," said Eileen Huntington, who remains CEO.
Huntington Learning Center began franchising in 1985.
"The impetus for this decision was brought to life after many conversations with the leadership team and deciding how best we can scale and bring more people into the business while helping even more students across the country," Anne said.
Today, the company is the No. 1 revenue-producing tutoring franchise in the United States, with revenue 53 percent higher on average than its closest competitor.
Huntington Learning Center was recognized this year as a Top 500 Franchise and a Top 50 Franchise for Veterans by Entrepreneur, in the top 30 of franchises by Franchise Business Review's Franchisee Satisfaction Networks and as a recipient of America's Best Customer Service from Newsweek.
"Our results have been driven by the same approach since day one, one-to-one personalized instruction for our students," Anne Huntington said. "It's all individualized to meet the students' academic needs."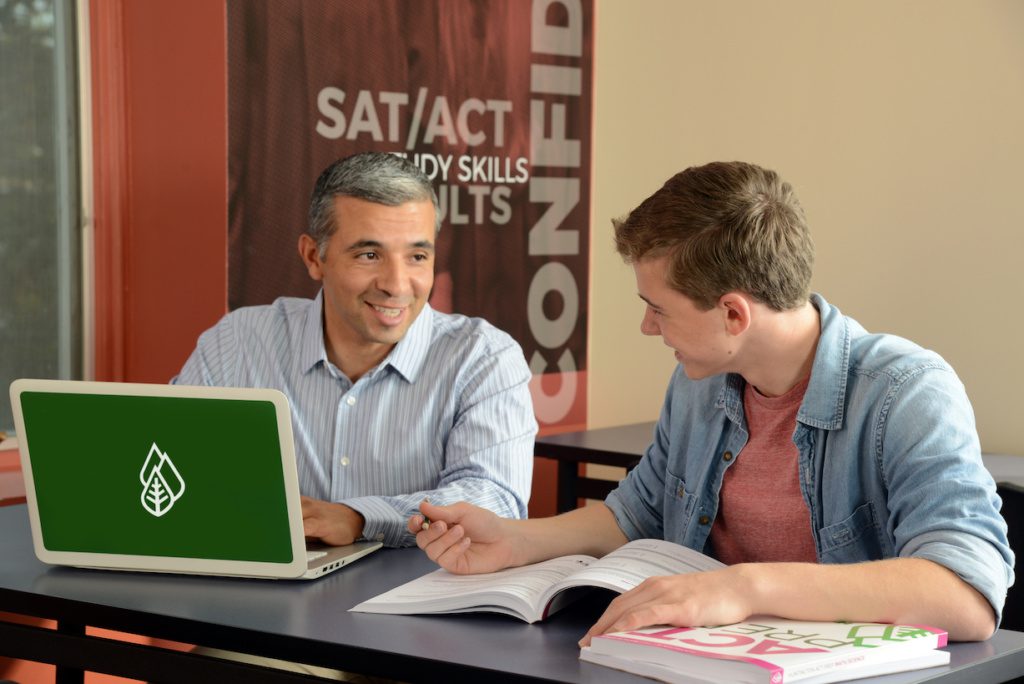 The company offers a skills-based learning program, tutoring by subject matter and test-preparation services for high school and college entrance exams. It estimates incoming college freshmen last year secured $140 million in scholarships with help from Huntington test-prep programs.
While there isn't a location in South Dakota yet, "Franchising is available in the area, and we would love to find an interested franchisee who can help us achieve our mission of giving every student with the best education possible."
Family meets business
While Anne now serves a prominent role at the company, she began her career in a different industry. She worked for eight years in the art industry, first at an auction house and then for her own firm that produced fundraisers and consulted in the arts and nonprofit space.
"It was very important for me to get experience outside, to have a boss who doesn't have the same last name and build a skill set that could enhance Huntington's existing operations," she said.
It was clear Huntington would stay a family-owned-and-operated company, but not clear when she would be joining, she said. She joined Huntington full time six years ago when the company underwent a rebranding initiative.
"My parents and I had a conversation and decided the time was right," she said. "Initially, I consulted on the rebranding project, but then I had to dive deep and go through our full training program and get experience in all areas of the business," she said. "After learning the business, I began to research and develop new opportunities for the company. Business is business, regardless of the industry. At a fundamental level, I was using my curatorial experience, but instead of curating an art exhibit, I was building new educational programs with a team of experts."
Currently, she serves as vice president of business development and a member of the board of directors with plans to take on additional responsibilities, working alongside her mother as CEO, as part of the family's leadership transition. In addition to being CEO, Eileen serves on the board, and Ray is board chairman.
"My parents are quintessential founders, and they love what they do," Huntington said. "I'm very respectful of that. This is truly their first baby, and we have to do this very methodically and make sure everyone is on the same page. We have a clear path to move them up and not out."
Huntington has been evolving its executive team to coincide with the need for more leadership day to day, she said.
"We're bringing in new energy and building the team of the future, but as we do that, we have to ensure individuals who have been with the company for decades feel respected and engaged. At the end of the day, we have to focus on where the company is going and that everyone is a good fit."
And as if building a new internal team and preparing to work with an unprecedented number of new franchisees weren't enough changes to manage, at the same time, Huntington recognizes the business model for education keeps evolving. That includes being mindful of opportunities for online learning.
"We've been a leader in this industry for 42 years because we have a proven model, but we're not resting on our laurels," Huntington said. "We recognize that the world is changing, and we're constantly looking at the next steps in education."
She said she's looking forward to sharing that experience and more with other family businesses at the Prairie Family Business Annual Conference.
"We're going to talk about keeping the team motivated and engaged in an age of disruption," she said. "It's about ensuring a collaborative culture and being respectful and sensitive to what the foundation of the business has been while making very conscious changes toward the future."
At the core should always be the business' mission, she said.
"For us, it's to give every student the best education possible. How we do that is through our vision of world-class student results and franchisee profitability. When you do right by the student, you do well in terms of the business."
To learn more and register for the 2019 Prairie Family Business Annual Conference, click here.