60-minute, topic-oriented, educational forums highlighting experts and family businesses
Tax and Economic Legislative Concerns for Families and Family Business
Friday, October 28, 2022 | 10:00 AM CDT
Families and their businesses are under attack by Congress. The proposed Congressional tax and economic policies would hurt families, family offices and family businesses!
Family Businesses employ 59% of all workers, 83.3 million jobs, in the US and generate 54% of GDP or $7.7 trillion, ("2021 Contribution of Family Businesses to the US Economy"; Piper and Astrachan provided by FEUSA), yet they face challenges from Congress each day.
The voter wants both political parties to address their issues; but per Frank Luntz, "There is precious little that both Democrats and Republicans agree on. When it comes to the tax code, the objective should be to win over both sides. Unfortunately, that is impossible!"
Yet when the voter is told that 70% of the taxes in America are paid by 10% of Americans, they don't care, they think they should PAY MORE! (Most recent Voter poll by FILuntz August 2021)
Join a presentation where Pat Soldano will share important insights collected from the FEUSA's annual family business survey and provide valuable information such as their top tax concerns, and significant family business challenges. Learn how tax and economic legislation could affect you and your enterprise as well as the voter attitudes that drive legislation.
Presented by Pat Soldano, President of PATG, President of Family Enterprise USA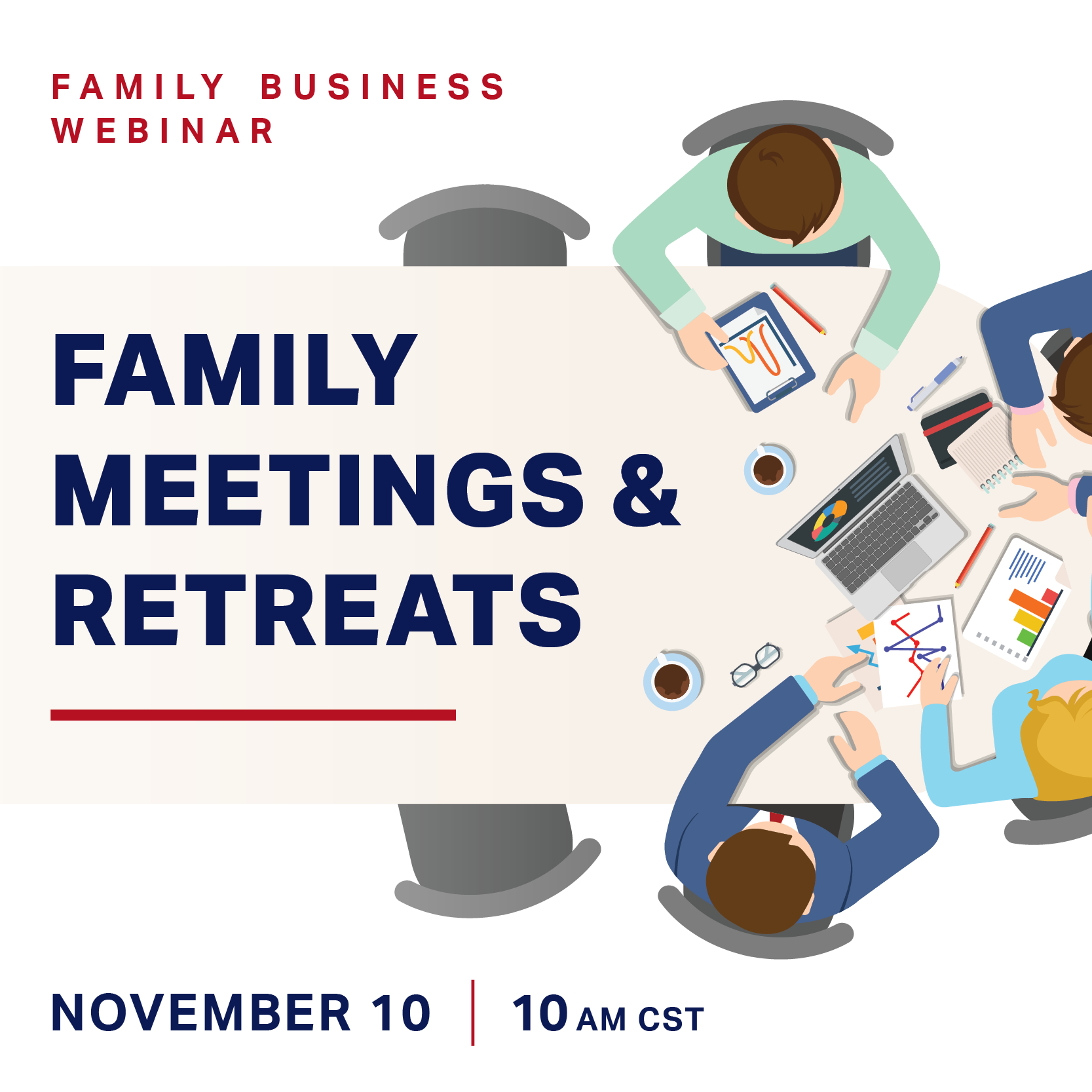 Family Meetings & Family Retreats
Nov. 10, 2022 | 10-11am CDT
Becoming a unified family can lead to a family business that can last through generations. Let your legacy be not only the business, but also a healthy, cohesive family. The P&M Steel family will share their experiences around family meeting how-tos, family retreats, and becoming intentional about being a family unit. Agatha Johnson of WillKate will join our discussion to describe the evolution of a family and business when the family becomes intentional about who they are and who they want to be.
View Full-Length Webinars
Members, log-in to view these and many more full-length webinars.
Not A Member?
Join today to access these family business education opportunities and much more! Membership is affordable with all basic memberships under $1,000 annually.