Brewing a business: Leinenkugel family shares 6-generation success story
Posted in PFBA  |  April 14, 2021
As the Leinenkugel family likes to say: Every beer has a story.
Theirs is just a little longer.
Jacob Leinenkugel started his brewery in 1867 in the logging town of Chippewa Falls, Wisconsin. And even he wasn't the first in the family – his father had been an innkeeper and brewer in Germany.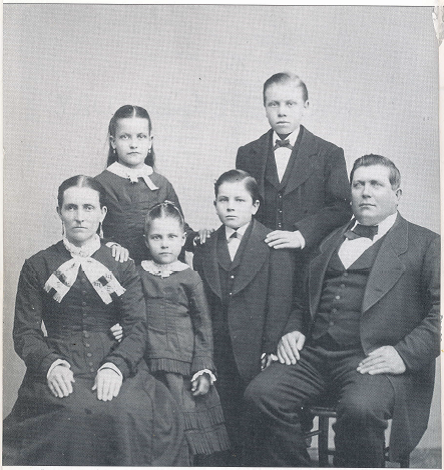 With the family history and tradition to back him up and an area with rich soil for growing hops and grains, Jacob Leinenkugel began crafting beer. And the many lumberjacks who lived in the area became the brewery's first loyal fans.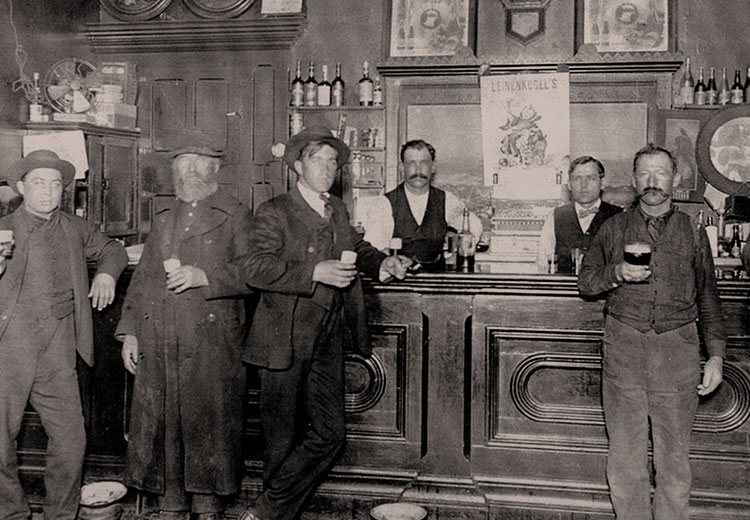 Today, the Jacob Leinenkugel Brewing Co. produces more than 800,000 barrels a year – 10 times the size it was when president and fifth-generation family member Dick Leinenkugel first joined the company.
It comes in an industry where growth is far from guaranteed as the beer business has evolved considerably in recent decades and faced multiple competitive forces.
"I think we were able to survive because we had continuity within the family," Leinenkugel said. "While there's a lot of turn and churn within bigger companies, there wasn't that at the helm of Leinenkugel's. And importantly, we built the brand and the brand story, and it was integral to the family and the history of the company and the family involvement within the business."
Leinenkugel and his daughter, Katie, who also works in the business, will be keynote speakers at the Prairie Family Business Association's annual conference April 29 and 30.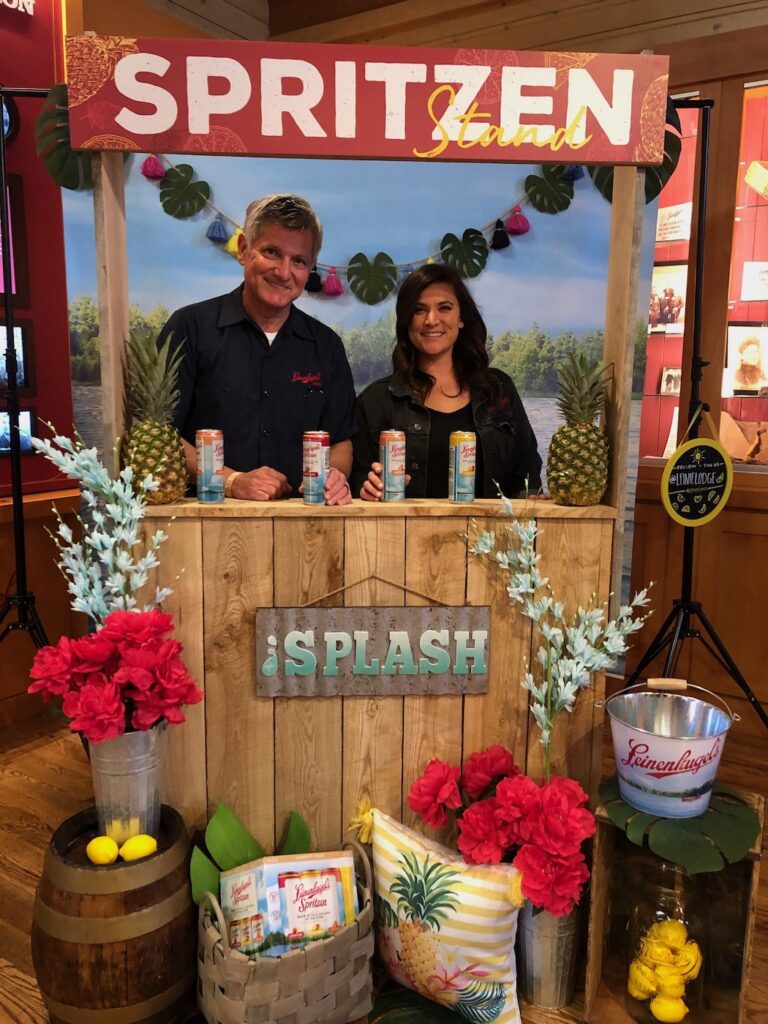 "We're so excited to introduce our conference attendees to the Leinenkugel family and their incredible success story," said Stephanie Larscheid, executive director of the Prairie Family Business Association.
"They're a powerful example of continual innovation, brand building and intentional family business decision-making."
Building a brand
When Dick Leinenkugel had finished his Naval ROTC commitment in the 1980s and began looking for a job in the business world, entering the family business wasn't an option.
"We really weren't big enough to have another family member come back into the business," said Leinenkugel, whose older brother, Jake, also had served in the military and had joined the family business.
"And like many family businesses, there was not an agreed-upon succession plan."
Through a chance meeting on a golf course, he ended up landing a job as an LPGA tournament director for a golf management firm and split time between Chicago and Hawaii, where the tournament was held.
A few years later, he put together a business plan to join Leinenkugel's as a sales representative.
"And it actually went to the board of directors, all family members, representing the fourth generation. And there was a vote to bring me on board," he said. "I understand it wasn't unanimous. But I was accepted, so I came on board."
That was in 1987. Months later, the family business was approached by what was then Miller Brewing Co. about selling.
The structure of the deal was a unique one. Miller bought Leinenkugel's in 1988 but kept the family running the business.
"Importantly, our brewery in Chippewa Falls remained open, and the intent was to grow the business with the family involved," Leinenkugel said.
His brother, Jake, became president in 1989. Leinenkugel was a district sales manager until 1991 and then became a chain account manager and then vice president of sales in 1994.
"At that point, we were embarking on a 40-state expansion of Leinenkugel, and Red Lager was the primary beer," he said.
"The strategy was to take the brand national, which was right about the first time specialty beers were starting to explode on the market, so Jake asked me to come back and head up that expansion."
Growth mode
That was the first big growth spurt. The next one came in the mid-2000s with the introduction of Sunset Wheat.
"Honey Weiss was our largest-selling beer at the time, and I noticed a lot of our draft distribution was being replaced by a beer called Blue Moon owned by Coors. It was starting to catch on with female drinkers on college campuses, and that was our most important market," Leinenkugel said.
Under the project name "Apollo 11," the brewery set out to create a better Belgian-style beer using similar ingredients. But it wasn't until the team added a secret ingredient that Dick Leinenkugel proclaimed they had done it.
"And that year, 2006, we slowed Blue Moon to single-digit increases and had great success with Sunset Wheat."
He became company president and as he puts it "chief beer merchant" in 2014 with his brother's retirement.
More corporate changes also shifted ownership, culminating in 2016 with global beverage company Molson Coors Beverage Co. fully owning Leinenkugel's.
By that time, a sixth generation had started working in the business. There now are five members of that generation working in various roles, including Katie Leinenkugel, who works as a brand ambassador within the marketing team.
She came into the business after working in education following time with Teach for America and after receiving her MBA.
"I wanted to be back in the Midwest and had always thought about the beer business," she said. "So I had the opportunity to be in Chicago for a summer and intern with Molson Coors and that brought me to the business."
She reports up through a different structure in the company than her father, though both are involved in continuing to cultivate the Leinenkugel's brand.
"In many ways it's a work in progress," Leinenkugel said. "What does Leinenkugel's mean, what is that experience, what does the drinker feel when exposed to the brand?"
For many, the brand now is captured in two words: Summer Shandy.
"We were the first to market that style to the U.S. in a big way," Leinenkugel said. "And we want to be accessible beers, well-balanced and refreshing, and we're known for Shandy."
Summer Shandy is now the company's biggest seller and available in all 50 states, introducing the Leinenkugel's name to a new generation of customers.
"We have the opportunity to reach not only the loyal Leinenkugel drinker but also target the younger audience, 21- to 27-year-olds, and lead them to become loyal," Katie Leinenkugel said.
The Leinenkugel's brand is captured through a place, too, which has grown into an online community.
The Leinie Lodge is a physical space in Chippewa Falls, where visitors can tour the brewery, learn about the company's history and, of course, sample offerings.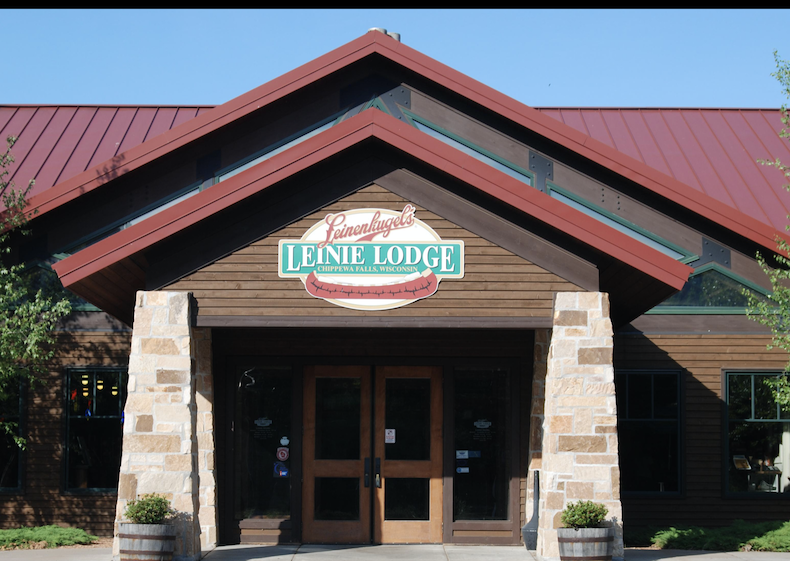 But it's also an online community where fans can sign up for digital updates and inside looks.
"It's a way to connect our drinkers with a sense of belonging," Katie Leinenkugel said. "We have an email list of 100,000 who belong to The Lodge, and we want to build that feeling of connectivity with those who love to interact with us."
In sharing their story at the upcoming conference, the Leinenkugels will touch on family business themes, including succession planning, generational transitions and governance.
"We still have a board today, even though we're owned by Molson Coors," Leinenkugel said. "I still hold three meetings a year, and it's a way for me to get good advice, so I would offer that up to any small or family-owned business."
It also was "beneficial for me to have outside experience coming into the business for the sense of perspective it brings as well as a sense of self-worth, knowing you can be successful outside the family business," he added.
For his daughter, "it's definitely a very interesting and fulfilling challenge" being part of a family business, Katie Leinenkugel said.
"There's no handbook to working with family."
Of course, the pandemic had its impacts on the business too.
Sales at bars and restaurants "basically dried up, and that's coming back as we speak," Leinenkugel said.
Business at baseball stadiums is coming back too.
Sales at golf courses last year were great. Fairs and festivals are coming back.
And Leinenkugel's is moving into the future with new beers too. A Lemon Haze IPA and a new blood orange cranberry flavor in the Spritzen lineup are among the newest additions.
"Hard seltzers are taking more and more beer drinkers," Leinenkugel said. "Spirits are more aggressive in their marketing, and wine is still big. So the beer industry is in a battle for share of stomach, and we need to continue to innovate and come up with reasons why beer is a great beverage to enjoy in moderation with friends and family."
Thanks to the Prairie Family Business Association conference's hybrid format, you can access this and all upcoming presentations from anywhere during the event and for the entire month of May. To sign up and learn more, click here.